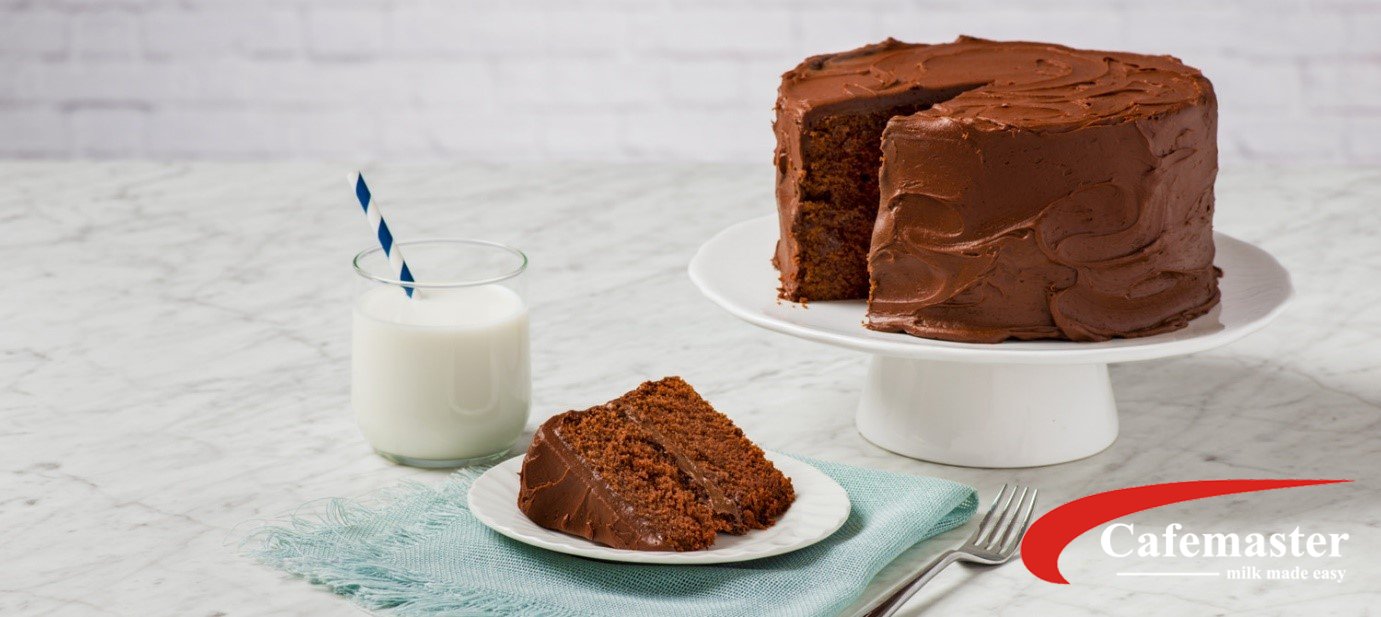 Chocolate Layer Cake
30 Minutes
30 Minutes + 2 hours chilling time
10 to 12 servings
Ingredients
2 cups (500 mL) all-purpose flour
1/2 cup (125 mL) unsweetened cocoa powder
1 tsp (5 mL) baking powder
1 tsp (5 mL) baking soda
3/4 tsp (4 mL) salt
1 cup (250 mL) unsalted butter, at room temperature
1 1/2 cups (375 mL) granulated sugar
2 eggs
2 tsp (10 mL) vanilla
1 1/2 cups (375 mL) milk
Chocolate Icing
6 oz (175 g) unsweetened chocolate, chopped
1 cup (250 mL) unsalted butter, at room temperature
1/4 cup (60 mL) unsweetened cocoa powder
1 tsp (5 mL) vanilla
1/4 tsp (1 mL) salt
4 cups (1 L) icing sugar, sifted
1/3 cup (75 mL) milk
Instructions
Preheat oven to 350°F (180°C). Grease and line two 9-inch (23 cm) round cake pans with parchment paper. In bowl, sift together flour, cocoa, baking powder, baking soda and salt; set aside.
Using electric mixer, beat butter with sugar until light and fluffy; beat in eggs, one at a time, beating well after each addition. Stir in vanilla. Beat in 3 additions of flour mixture alternately with 2 additions of milk, starting and ending with flour mixture.
Divide batter evenly between cake pans; bake for 25 to 30 minutes or until tester inserted into centre comes out clean. Let cool in pan on rack for 30 minutes; remove from pan and let cool completely.
Chocolate Icing: In double boiler, melt chocolate over barely simmering water; let cool completely. Beat melted chocolate, butter, cocoa powder, vanilla, and salt until smooth; beat in icing sugar. Beat in milk until smooth and creamy.
Place one cake on serving plate; spread evenly with 1 1/2 cups (375 mL) of the chocolate icing. Top with second cake; spread with thin layer of icing to catch crumbs. Refrigerate for 15 minutes. Spread remaining icing over cake; refrigerate for at least 1 hour before serving.
Tip: If you like, cut each cake horizontally in half for a 4-tiered layer cake.