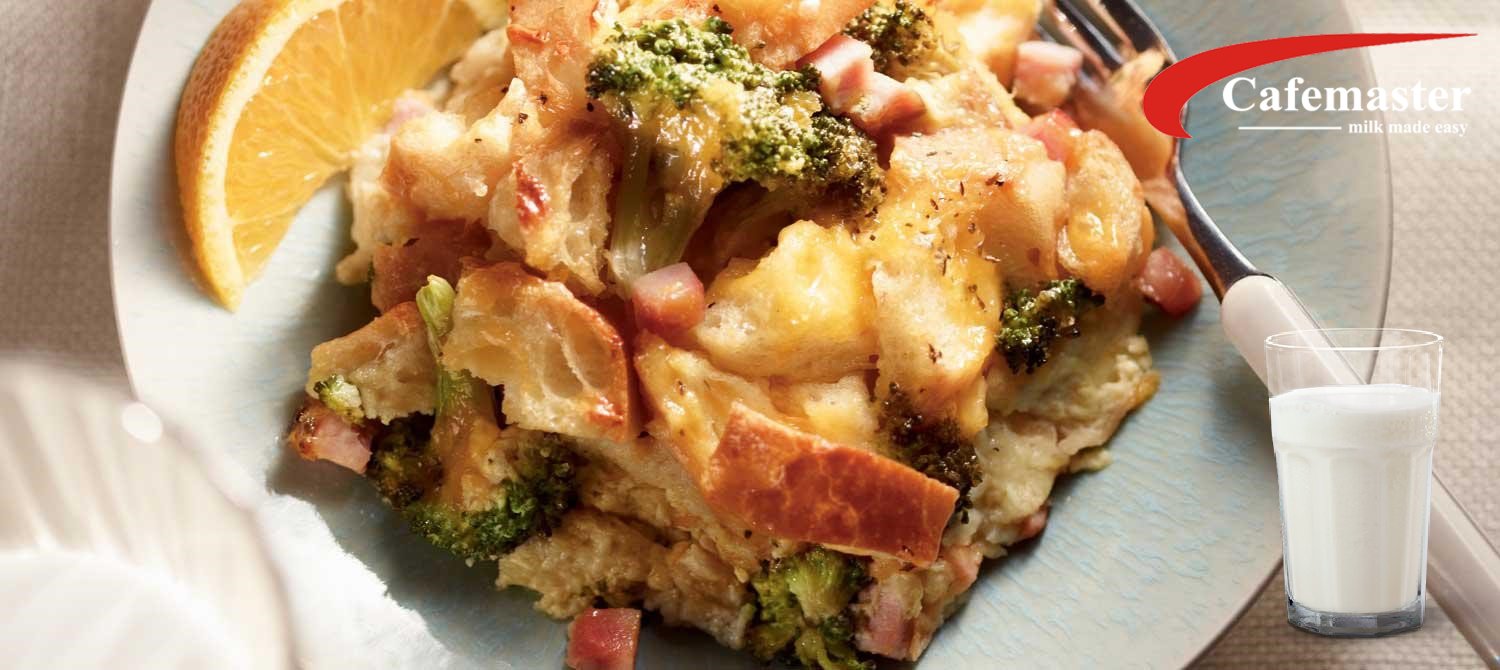 Broccoli, Ham & Cheddar Strata
10 Minutes
30 Minutes
4 to 6 Servings
Ingredients
4 cups bite size broccoli florets
4 eggs
2 cups milk
1 tbsp Dijon mustard or honey mustard
1 tsp dried basil
1/4 tsp pepper
12 oz whole wheat baguette, cut into 1-inch pieces
3 oz deli black forest ham
1 cup shredded old Cheddar cheese, divided
Instructions
Butter a 13 x 9-inch (3 L) glass baking dish.
In a pot of boiling water, cook broccoli for 3 min or until bright green. Drain and rinse under cold water; drain well and pat dry.
In a large bowl, whisk eggs until blended; whisk in milk, mustard, basil, and pepper. Add broccoli, bread, ham, and half of the cheese and toss gently to combine. Spread in prepared baking dish. Sprinkle with remaining cheese. Cover and refrigerate for at least 6 hrs or for up to 1 day.
To serve, preheat oven to 350°F (180°C).
Uncover baking dish and bake for about 30 min or until puffed and a knife inserted in the centre comes out clean. Let stand for 5 min.