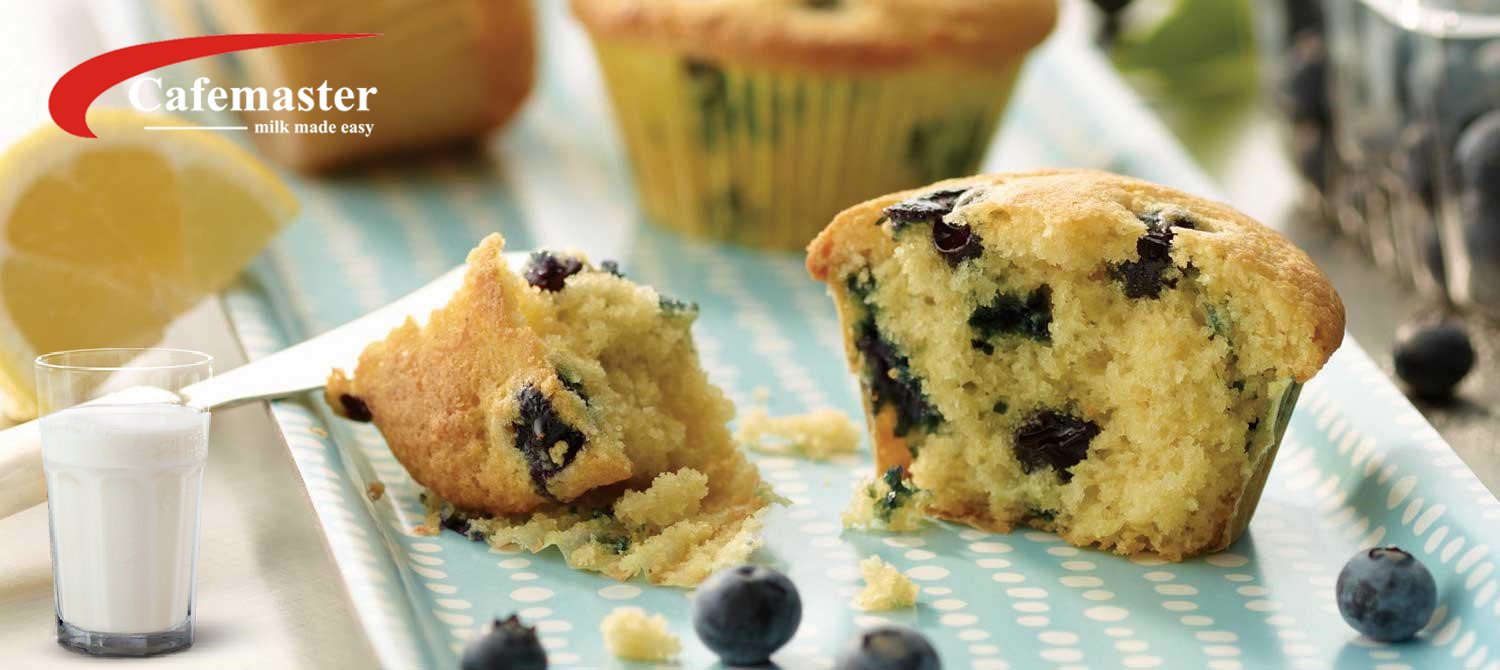 Fresh Blueberry Lemon Muffins
10 to 15 Minutes
25 to 30 Minutes
12 Servings
Ingredients
1 1/2 cup all-purpose flour
1 cup fresh blueberries
1/3 cup yellow cornmeal
1 tsp baking powder
1/2 tsp salt
1/2 tsp baking soda
2/3 cup granulated sugar
1/3 cup butter, softened
1 egg
1 tbsp grated lemon zest
1 tbsp freshly squeezed lemon juice
1 tsp vanilla extract
1 cup milk
Instructions
Preheat oven to 350°F (180°C). Line a 12-cup non-stick muffin pan with paper liners.
In a small bowl, toss 2 tbsp (30 mL) of the flour with blueberries; set aside. In a medium bowl, whisk together remaining flour, cornmeal, baking powder, baking soda and salt.
In a large bowl, using an electric mixer, beat sugar and butter until light and fluffy; beat in egg until blended. Beat in lemon zest, juice, and vanilla (do not worry if mixture looks curdled).
Using a wooden spoon, stir dry ingredients into butter mixture alternately with milk, making 3 additions of dry and 2 of milk. Gently stir in blueberry mixture.
Spoon into prepared muffin pan. Bake for 25 to 30 min or until just turning golden and a tester inserted in the centre comes out clean. Let cool in pan for 5 min. Transfer to rack to cool completely.