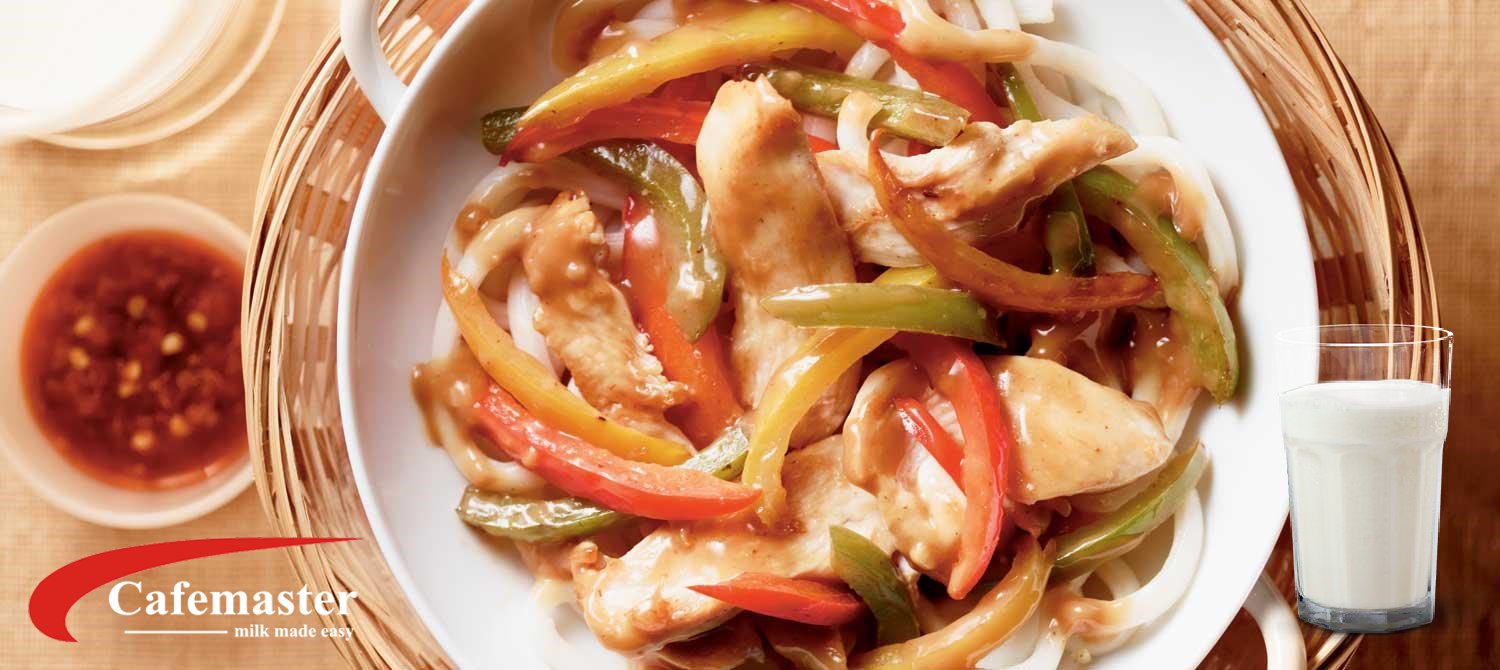 Honey-Garlic Chicken & Sweet Pepper Stir-Fry
10 to 15 Minutes
15 Minutes
4 Servings
Ingredients
1 cup milk
3 tbsp cornstarch
1/3 cup reduced sodium soy sauce
2 tbsp liquid honey
1 tbsp butter
1 lb boneless skinless chicken, cut into thin strips
3 cloves garlic, minced
1 red pepper, cut in thin strips
1 yellow pepper, cut into thin strips
1 green pepper, cut into thin strips
2 tbsp rice vinegar
Hot pepper sauce to taste (optional)
Instructions
In a bowl, whisk a little of the milk into cornstarch to make a smooth paste. Whisk in remaining milk, soy sauce and honey; set aside.
Heat a wok or large skillet over high heat. Add half of butter, swirl to coat. Add chicken and garlic and stir-fry for 3 min or until browned; transfer to a bowl. Add remaining butter to pan then red, yellow, and green peppers. Stir-fry for 5 min or until tender. Return chicken and any juices to pan. Reduce heat to medium.
Whisk milk mixture and pour into pan. Cook, stirring, for 5 min or until chicken is no longer pink inside and sauce is thickened. Stir in vinegar and hot pepper sauce, to taste (if using).