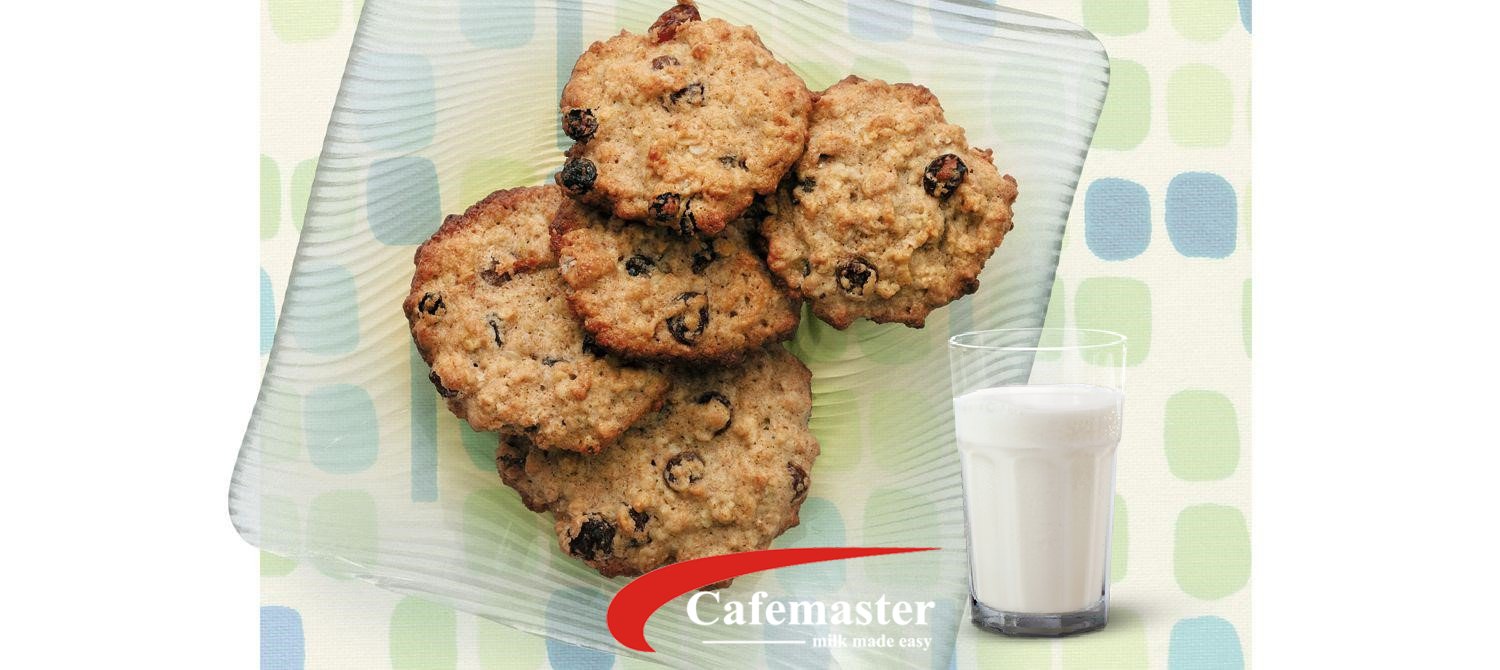 Honey Oatmeal Raisin Cookies
15 Minutes
15 Minutes
48 Cookies
Ingredients
1 1/2 cup raisins
1 cup milk
2 cups whole wheat flour
2 cups quick cooking rolled oats
2 tsp baking powder
2 tsp ground cinnamon
1 tsp salt
3/4 cup butter
3/4 cup sugar
1/2 cup liquid honey
2 eggs
2 tsp vanilla extract
Instructions
Preheat oven to 375 °F (190 °C). Lightly butter 2 large baking sheets or line with parchment paper.
Soak raisins in milk; set aside. In a bowl, combine flour, oats, baking powder, cinnamon and salt.
In a large bowl, using an electric mixer, beat butter, sugar and honey until light and fluffy. Beat in eggs and vanilla extract until pale and creamy. Stir in flour mixture alternately with milk mixture, making 3 additions of flour and 2 of milk, just until blended.
Drop heaping tablespoonfuls (15 mL) of batter onto prepared baking sheets at least 2 inches (5 cm) apart. Bake for about 15 min, rotating pans halfway, until golden around the edges yet soft in the centre. Let cool for 3 min; transfer cookies to a rack to cool. Repeat with remaining dough.