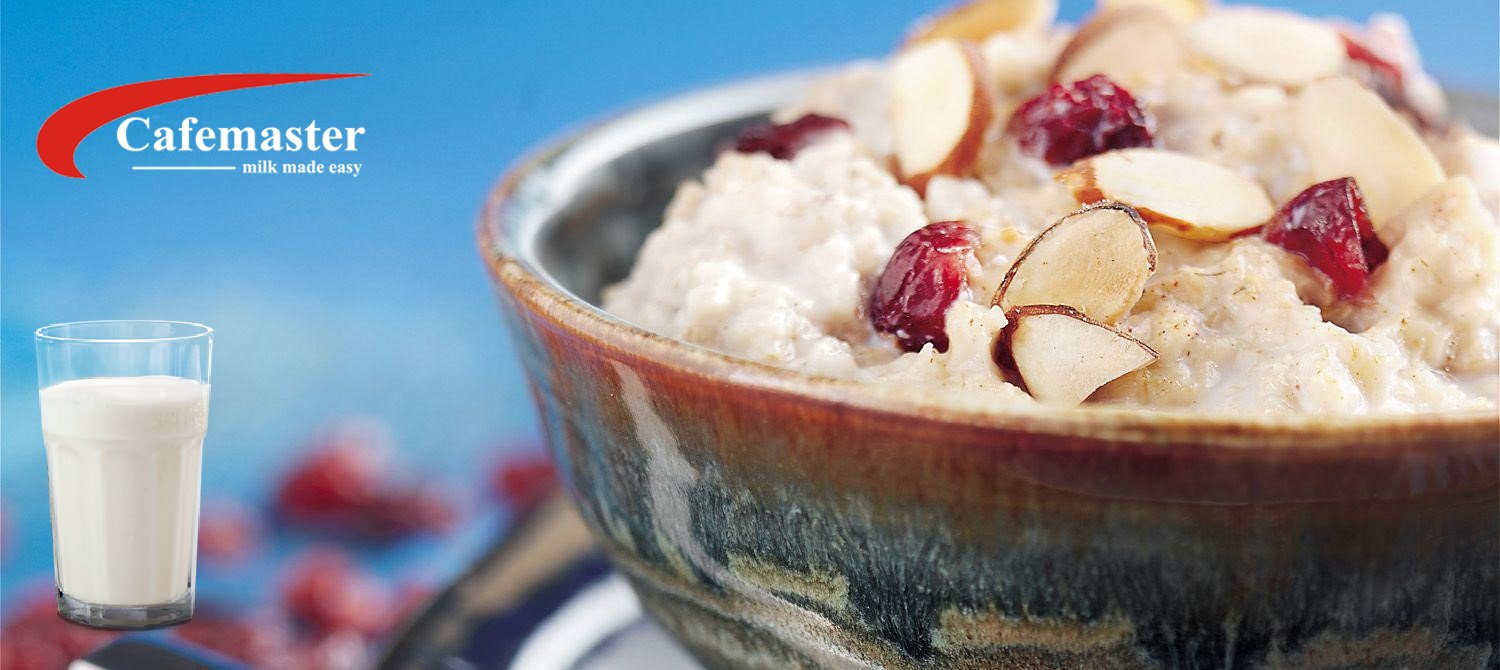 Oatmeal Porridge with Almond & Cherries
10 Minutes
15 Minutes
4 Servings
Ingredients
2 cups milk
1 1/4 cup water
1 tsp ground cinnamon
1 1/3 cup quick cooking oatmeal
1/3 cup dried cherries or cranberries, chopped
1/4 cup roasted almonds, chopped
Added milk (optional)
Instructions
Stove Top:
In a saucepan, combine milk, water, and cinnamon. Bring to a boil over medium high heat, stirring often. Gradually add oatmeal and cherries. Reduce heat and let simmer, stirring often, until the oatmeal is tender – about 3-5 minutes.
Microwave:
In a large microwavable bowl, mix milk, water, cinnamon, oatmeal, and cherries. Cook on high, 4-5 minutes, stirring once.
Once cooked, remove porridge from heat or microwave oven, cover and let stand 5 minutes. Sprinkle with the almonds and add more milk to taste.