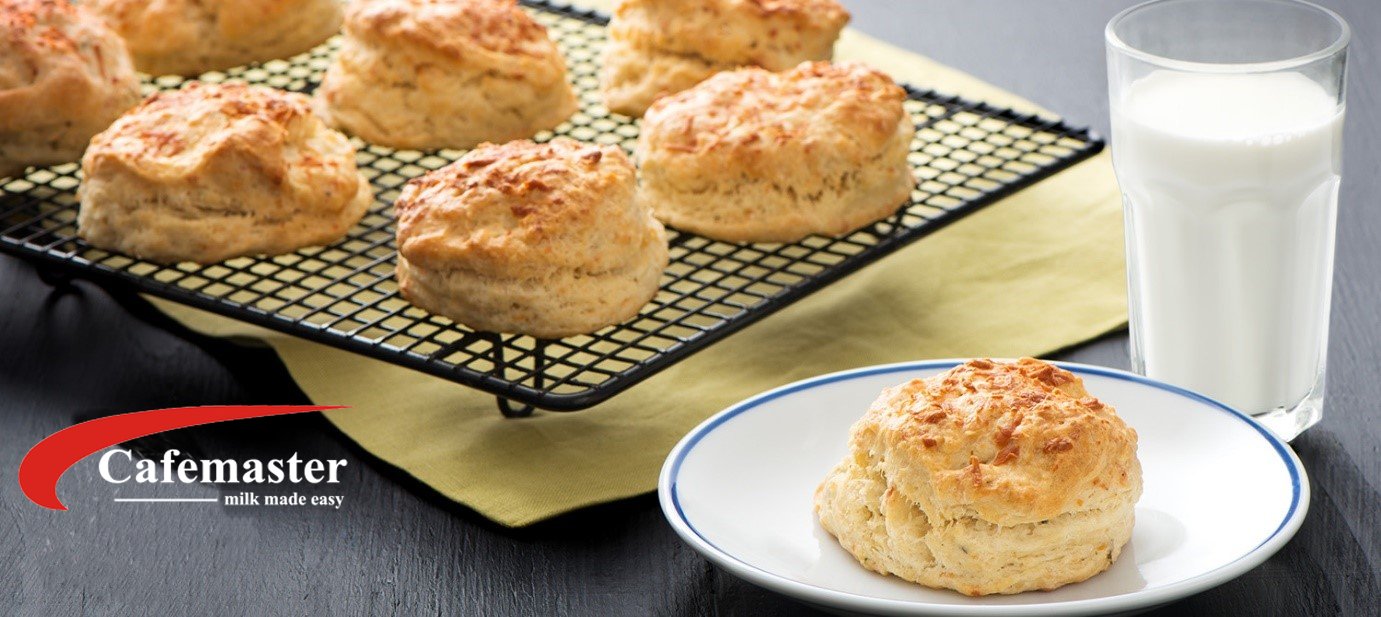 Parmesan & Thyme Savoury Scones
⦁ 15 Minutes
⦁ 18 Minutes
⦁ 8 Servings
Ingredients
⦁ 2½ cups (625 mL) all-purpose flour
⦁ 4 tsp (20 mL) baking powder
⦁ 2 tsp (10 mL) finely chopped fresh thyme
⦁ ¼ tsp (1 mL) each salt and freshly cracked pepper
⦁ ½ cup (125 mL) cold unsalted butter, cut into cubes
⦁ 1 cup (250 mL) 2% milk
⦁ ⅓ cup (75 mL) shredded Parmesan cheese
Instructions
Preheat over to 400°F (200°C). Line baking sheet with parchment paper. Stir together flour, baking powder, thyme, salt, and pepper; cut in butter until mixture resembles coarse crumbs. Stir in 1 cup (250 mL) milk. Sprinkle evenly with 1/4 cup (60 mL) of the Parmesan cheese.
Transfer mixture to lightly floured surface. Without overworking, knead gently until dough just comes together; pat into 1-inch (2.5 cm) thick rectangle. Using 3-inch (7.5 cm) cutter, cut into 6 rounds, rerolling scraps to make 2 more scones.
Brush each scone lightly with milk; sprinkle tops with remaining cheese. Bake in 400°F (200°C) oven for 18 to 20 minutes or until golden. Serve warm or at room temperature.