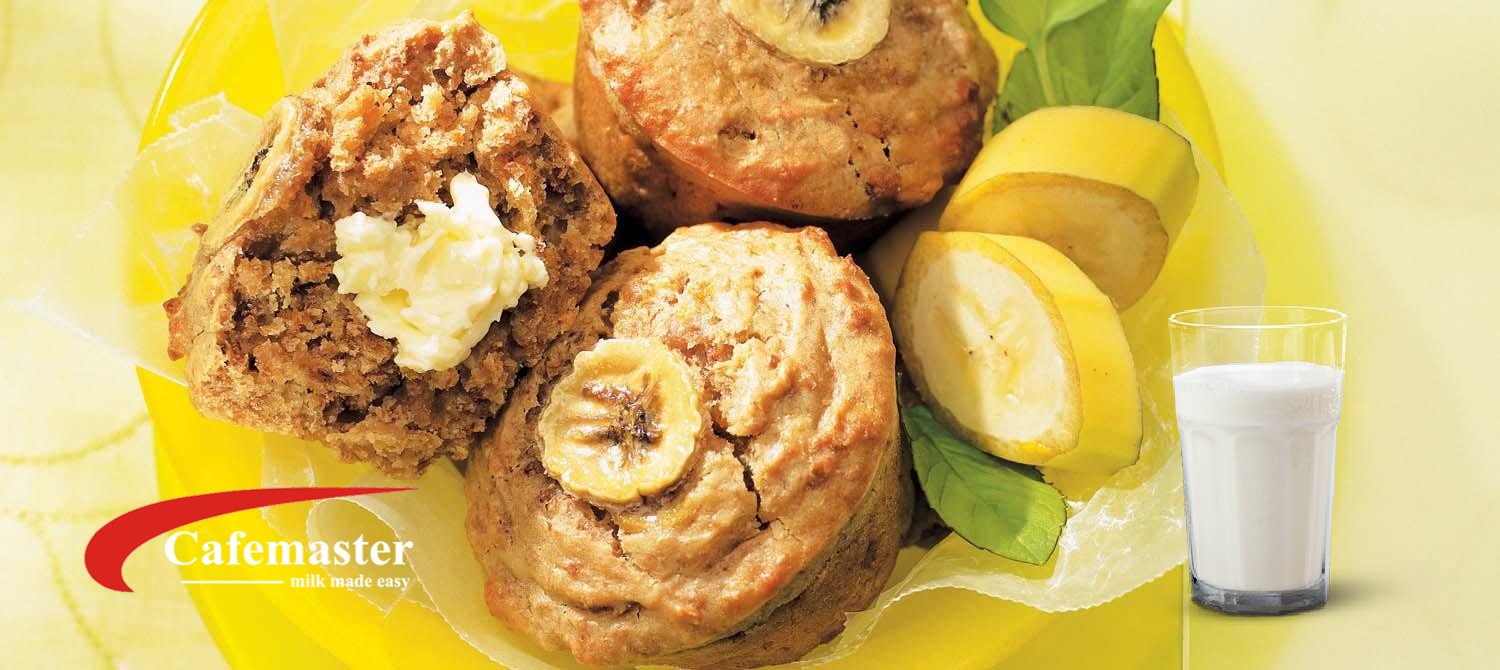 Peanut Butter Banana Muffins
10 Minutes
25 Minutes
12 Servings
Ingredients
1 1/2 cups bran cereal (All Bran or 100% Bran)
1 1/2 cups milk
2 cups all purpose flour
2 tsp baking powder
1/4 tsp salt
3/4 cup peanut butter
1/4 cup butter
1/2 cup packed brown sugar
1 cup mashed ripe banana
1 egg
12 thin banana slices
Instructions
Preheat oven to 400 °F (200 °C). Lightly butter 12 non-stick muffin pans or line with paper baking cups.
In a large bowl, combine cereal with milk; let stand for 5 min. In separate bowl, combine flour, baking powder and salt.
In a microwave-safe bowl or saucepan, combine peanut butter and butter. Heat in microwave on Medium (50 %) power for 30 to 60 seconds or on stove-top over medium-low heat for 1 to 2 min, stirring often or until melted and smooth. Whisk into cereal mixture with brown sugar, banana, and egg. Pour over dry ingredients and stir just until moistened.
Spoon into prepared muffin pan and place a banana slice on top of each muffin. Bake for 20 to 25 min or until tops are firm to the touch. Let cool in pan for 10 min. Transfer to rack to cool completely.