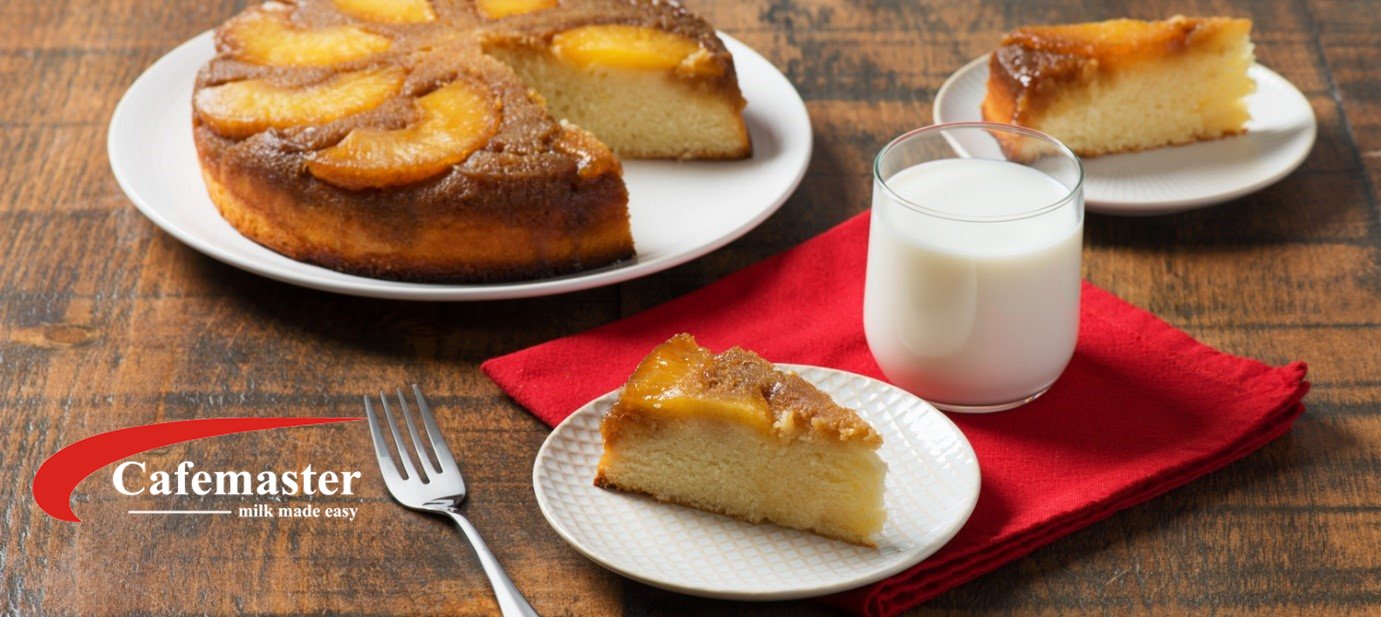 Pineapple Upside-Down Cake
20 Minutes
45 Minutes
8 to 10 Servings
Ingredients
1 1/2 cups (375 mL) all-purpose flour
2 tsp (10 mL) baking powder
1/4 tsp (1 mL) salt
1/2 cup (125 mL) unsalted butter, at room temperature
1 cup (250 mL) granulated sugar
2 eggs
1 tsp (5 mL) vanilla
1 cup (250 mL) milk
1/4 cup (60 mL) unsalted butter, cut into cubes
3/4 cup (175 mL) packed brown sugar
2 tbsp (30 mL) corn syrup
4 slices fresh pineapple rings, about 1/4-inch thick, halved
1/4 tsp (1 mL) cinnamon
Instructions
Pineapple Topping: Preheat oven to 350˚F (180˚C). Grease 9-inch (23 cm) round cake pan and line with parchment paper; set aside. In skillet, cook butter, brown sugar, and corn syrup over medium heat for 5 or 6 minutes or until sugar dissolves and mixture starts to bubble; scrape into prepared pan. Arrange pineapple rings in spiral pattern over mixture. Sprinkle evenly with cinnamon; set aside.
Whisk together flour, baking powder and salt; set aside. Using electric mixer, beat butter with sugar until light and fluffy. Add eggs, one at time, beating well after each addition; stir in vanilla. Beat in 3 additions of flour mixture alternately with 2 additions of milk, starting and ending with flour mixture.
Spread batter evenly over pineapple rings in pan. Bake for 40 to 45 minutes or until tester inserted into centre comes out clean. Let cool in pan on rack for 5 minutes; run sharp knife around edge of pan and invert onto serving plate.
Tip: For a retro garnish, add maraschino cherries to the top of the cake.